About

Our camps

Techkidz Summer and Easter Camps

Techkidz is Ireland's leading technology summer camp provider. We have an innovative, industry leading curriculum which is delivered by qualified, professional using the latest technology. We run multi activity technology camps for children aged 7-14 years.

All children will develop and improve their basic computer skills, from windows navigation to saving and even using the keyboard and mouse correctly, we ensure that children have the correct building blocks to develop a greater understanding of technology. We teach these in a fun and innovative way and most importantly enable our campers to get creative while honing these skills by designing and making their own Badge, T Shirt, Ruler or Pen Holder.

As children build on their core skills, we begin to introduce more advanced skills. Children will be introduced to the concepts of coding and computer programming and will learn multiple coding languages such for example scratch, python and html.

Children will learn how animations and are made and then put their knowledge to by creating their own 2D and 3D animations.

Our Tech Camps are Fun and Educational. We are all about improving children's computational thinking ability and IT skills however Techkidz is also a fantastic place to make friends, improve interpersonal/social skills and most importantly HAVE FUN!

SUMMERCAMPS

Since it's inception, the Techkidz team has gained invaluable experience in designing and implementing the Summer camp programme. The directors take great pride in the curation and delivery of the course and each off season we are hard at work looking for new activities and creative ways to improve existing skills. We combine structured educational sessions with the fun and games synonymous with summer camps. We will operate our Summer Camps in towns all over munster and Leinster during Summer 2023

EASTER CAMPS

We have drawn from our expertise in running summer camps and have put together a four day course for children during the easter break. Some of the most important processes in galvanising IT skills and computational ability are repitition and practice. The more children use a skill the more it becomes ingrained in their minds. We see the Easter break as a fantastic opportunity for children to tune up their skills in a fun and healthy environment. We will be running our Easter camps in Towns all over Cork and Dublin in 2023!
Information
Camp times
Our camps run Monday to Friday. The only exception to this is after a bank holiday weekend, when the camp runs Tuesday to Saturday. The day begins at 9:30 a.m. and finishes at 3:30 p.m. (Times may vary at some venues which can be 9am to 3pm or 10am to 4pm).
Registration
Registration takes place on the first morning of the camp. At this stage children are divided into groups according to their age. Our camp manager will welcome all the campers and introduce our staff to them. Classes commence no later than 10.30 a.m. on the first morning. An attendance roll is taken each morning.
Duration
Class duration is an average of 40 minutes. Each child will have an opportunity to participate in a wide range of activities throughout the week(Please note that for Health & Safety reasons children may be asked to remove glasses, shoes, socks, peaked caps on some activities).
Breaks
Children will have two supervised breaks each day. Your child will need to bring a packed lunch, snacks and plenty of drinks with them.
Mobile phones
Children should not bring mobile phones to camp. Should they require them after camp, they must remain powered off in their bags. We are not responsible for lost or damaged phones.
Going Home
We are working to implement a contactless collection procedure. To avoid congestion, we may stagger collection times. If you have more than one child to collect, they can all be collected at the one collection time. If the weather becomes very inclement for a sustained period of time we may have to contact you to collect your child early
I thought it was really well run, protocols consistently adhered to, great coaches. Camp was run perfectly. Kids absolutely loved it especially after so many weeks of been at home. They loved that there was different activities every day too. Well done.
I had two of my kids in this week and I have booked for next week as well as they loved it so much. Thank you to everyone involved
This is our 4th year of Techkidz Camps and my kids loved it again. It was so great to get them out doing activities again.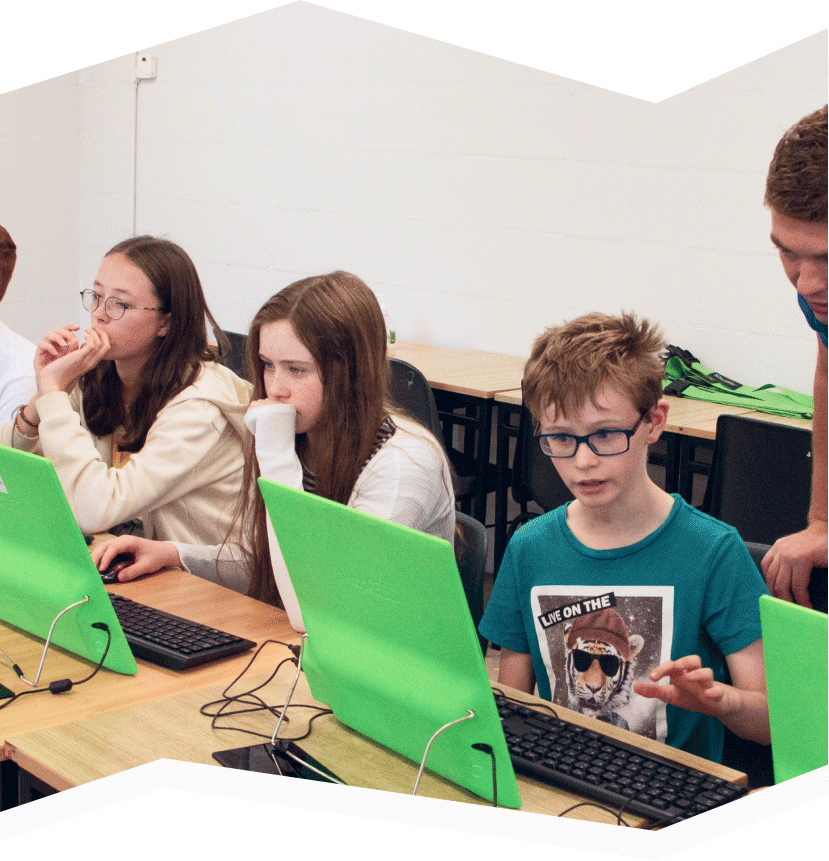 Why Us?
Fun in a safe and healthy space
Experienced and professional staff
Great value for money
Loads of exciting activities